GUADEC organization hackfest in Karlsruhe
This weekend, we met at the Karlsruher Institut for Technologie to have a GUADEC organization hackfest. My travel was sponsored by the GNOME Foundation.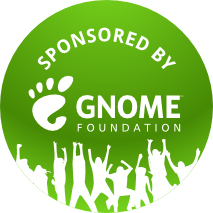 Ben booked the office of the student union for us. Lots of tea. Lots of pastries. Lots of food. Lots of hugs. That gave us an opportunity to see where the venue for next GUADEC is.
The result of the hackfest can be seen at the GUADEC HowTo pages on the GNOME wiki. It still needs to be improved but I think we did a pretty good job and the new documentation is definitely clearer than the old one.