GNOME 3.20 was released today.

This release marks the fifth anniversary of GNOME 3, so a proper celebration was due. Therefore I called for a local meetup and we went to Brasserie le Scala to have dinner. Alongside the dozen of local LUG members was my Belgian friend Frédéric Peters who happened to be in the capital of Europe for a couple of days.
This video embodies everything that makes me love Casey Neistat. I thought I'd share it as it makes a good introduction to him and his work.
In case you don't know him yet, here are the traits you'll discover.
(Almost) everything you need to know about Casey Neistat
First of all, he's a hard worker. He has a few videos dedicated to this topic. One of them details his daily schedule, with 11 14 hours of work, 3 hours of family time, 3 hours of sports… yes, that means he sleeps about 7 4 hours (not something I'd recommend though).
His clumsyness shows here too. You may think he does that on purpose, but if you watch his vlogs for a while you'll see that it's genuine and not premeditated. Of course he could edit those parts out to present a better image of himself, he doesn't do it because he's honest.
Making fun of himself also shows his sense of humor. Humor is sprayed all over his work (look at what the little plate he builds to cover the button spells). Even when he touches on a sensitive topic or goes on a heartfelt rant, he manages to add tasteful and subtle comedic hints.
Speaking of rants, they are quite common in his videos. He always has something to complain about… and everytime he offers fixes. That is a special case of building stuff, which he does a lot as seen here with the hack on his camera. He's a very constructive person.
He lives in New-York and likes to show his beautiful city, so if you want to discover it there's something for you too.
His (primary) job is as a film director. From his experience in this line of work, he developed a skill for quality storytelling, which he achieves through his efficient editing. This video was shot over the course of a day. It was not scripted. Yet he manages to make something out of it, and he's been doing it daily since March 25th 2015 (his 34th birthday).
Finally he accepts failure (as you'll see in the end credits if you have annotations enabled). Again, constructive person. We all happen to mess up sometimes, we just need to learn from it.
Today we had a discussion about communication tools. A few years ago, a couple of guys needed to have online video chats with someone else. Ekiga was suggested to them as Skype or Hangout alternative, but they really weren't satisfied with it. This prompted two questions.
The first one is whether we should accept to compromise on our freedom for pragmatic reasons. My answer to this is (and has been for a long time) that everyone should be free to make the compromises they want, but they should be aware of the meaning of those. In fact I already declined job offers because they required me to do a Skype interview or a similar compromise I was not willing to make. An argument that was given is that if you refuse to use a piece of non free software to interact with other people, then you're effectively forcing them to use something too. Comparison was then made with religious beliefs or diets, and at that point it became clear that no party could be made to change their mind about the topic.
The second one was whether there was a satisfying alternative today. WebRTC is there now, but some time ago it wasn't available. I've succesfully had meetings on a few platforms, but Jitsi Meet seems to be the only one that will run without having to install a single piece of non free software.
Slack is another communication platform that's also getting traction. It could be seen as a successor to IRC. It is non free, so we investigated free alternatives, namely Mattermost and Rocket. There are some interesting features, but the paint is still wet and I don't think a switch would make sense at that point. I was also disappointed to see that both require creating an account and that no federation was planned.
My Builder branch (well three patches really) got reviewed by Christian and merged. Now all that's left to do is write the actual content. Piece of cake, right?
We had a meeting to discuss the future of dev docs. It's not yet clear what the end result will be, but stuff will be moved around. This is the kind of discussion that couldn't have happened as efficiently without a hackfest, shoutout to Philip for organising.
The day ended at la Bastoche with a Collabora sponsored dinner for hackfest attendees. Thanks a lot, we had a good time!
I arrived yesterday evening in Brussels for the DX Hackfest. Many thanks to the GNOME Foundation for sponsoring this trip.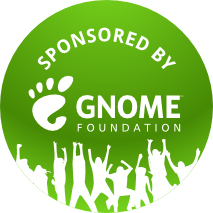 Today we discussed plans for platform-overview, which I started working on. There's room for improvement. Two main goals have been defined:
the tech-* pages need to become the entry point for libraries, not a gateway to an entry point
the other pages need to be more straightforward, say less how amazing our tech is and more what you can actually do with it.
I also prepared a userdocs branch for GNOME Builder to implement help infrastructure. 3.20 should have a basic manual!
This weekend, we met at the Karlsruher Institut for Technologie to have a GUADEC organization hackfest. My travel was sponsored by the GNOME Foundation.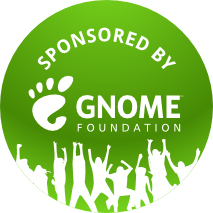 Ben booked the office of the student union for us. Lots of tea. Lots of pastries. Lots of food. Lots of hugs. That gave us an opportunity to see where the venue for next GUADEC is.
The result of the hackfest can be seen at the GUADEC HowTo pages on the GNOME wiki. It still needs to be improved but I think we did a pretty good job and the new documentation is definitely clearer than the old one.
I didn't have much of a touristic experience as I didn't really leave the venues during the day and had no extra day to visit, but I was still out during lunch and the evenings.
Things are expensive there, drinks even more so. A cheap beer is 60 SEK, which is roughly 6€. You can easily pay 8 to 10€ for a better one. This seems to come from taxes on alcohol. On the other hand there's a large choice of beers everywhere.
It is feasible to find a good lunch for a reasonable price though. Most places seem to be "All included", i.e. you'd pay for a dish and then you'd have perks like a buffet for side dishes, self service coffee or tea… Food was good, especially the salmon pasta I had in an Italian restaurant where Andreas and Fabiana took us, and the lasagna at the vegetarian restaurant we went to with Grégoire.
There were some interesting buildings. The one I liked the most was the boat.
I felt a pinch in my heart when I had to leave. It was good seeing all those awesome people and I look forward to meeting them again soon.
I (obviously) joined the i18n/l10n + docs BoF session. Nuritzi did a remarkable job at keeping us on track. The discussion led to material for a hackfest. I volunteered to find a venue. This will probably happen in November. Damnit, I'm organizing an event again. :-)
During my talk I called for help on various topics, one of them being Damned lies for which we need a Django developer. Grégoire showed interest and so during the BoF days we tried to get him set up to contribute, and he quickly got his first patches pushed! It always feels good witnessing the first contributions of someone to a project.
Apart from that, I spent some time with the people interested in Builder. Christian made a list of things that need to get done and we tried to match people with items of the list. I'll try to work on the i18n features and I started drafting a plan for that.
During those days, I also chatted with Lasse about outreach and he set things on motion to automate Google Summer of Code administration.
I was only able to attend a few talks and I'm looking forward to watching the videos of thoes I missed.
The one I really didn't want to miss (and I was able to attend) was the keynote by Christian Hergert, "Crafting the developer experience". I've been following closely his work in the past year and tried to give a hand. He's been doing an amazing job on Builder and is sadly running out of funds. His campaign allowed him to work fulltime on this crucial project, but there's still a lot to be done so I urge you to buy him some more time by contributing one way or another.
Money. The campaign page still accepts payments, or you can use other means as explained at the bottom of the page.
Code. Anything that you can work on won't have to be done by Chris and he'll be able to work on something else in the meantime.
Testing. The more users we get to run the development version, the easier it will be to find issues, and get them fixed.
Promoting. If you're already convinced of how great Builder is, maybe you can tell that to your friends and turn them into contributors?
The keynote by Pamela Chestek, "How the power community prevails — It's not only about the code", is also a very important talk and I'm glad I could be in the room when it happened. You may have heard of the Groupon story. This talk shows what happened behind the scenes and how the Internet can be so much more efficient than legal action. Pamela really deserves the rounds of applause she got during her talk.
Some other highlights:
"Behind the release videos" by Bastian Ilsø. It was excellent seeing the journey that lead him to do our promotional videos, and I look forward to watching the 3.18 one.
"Fast and effective application design: live!" by Allan Day. He wasn't very confident about doing a live demo of the design process, but he had no reason as he did an excellent job! Very interesting, and hopefully I'll get to apply some of it in the future.
Closing this post with my talk, "i18n and l10n: why we're the best (and why we still suck)", seems oddly fitting as it was scheduled on the last slot of the last of the core days. Going right after a combo made of Sri, Bastian and Allan made me feel a bit of pressure. I'm a bit disappointed by my performance, because I feel my rhythm was not good and I was not fluid enough. I was also nervous as I felt I'd have much to cover and I was afraid I would come out of time, but I managed to squeeze almost everything in and the timing was about right. I got many interesting questions from the audience. I finished by advertising the BoF we were having on the next day and which will be covered in part 3.
This article is part one of four, each focusing on a different aspect of my trip to Gothenburg, Sweden, for the 2015 edition of the GUADEC conference. I wouldn't have been able to attend without the sponsorship from the GNOME Foundation, and I'm very thankful for this opportunity.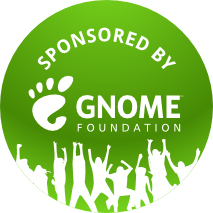 This one is about the conference itself. Part 2 is about the talks that were given there. Part 3 is about the BoF sessions we had after that. Part 4 is about my touristic experience in the country.
The local organization team did an awesome job and they deserve beverages. The event ran smoothly and everyone seemed happy to be there. Both venues (Folkets hus for the core days and IT university for the BOF days) were really nice. The former cost us quite a bit, but the rooms (downstairs and upstairs) looked great and had a perfectly working PA system. I'm a bit bitter though that at that price we had to solve the dead battery issues on our own.
We had many volunteers showing up and it's always good to see people from the community are willing to give a hand to make sure the event happens in the best conditions. Special thanks to Pascal who spent most of his time behind the info desk, sharing his experience with the others, and to Patrick who wrote the registration system and made sure every issue we had with it got fixed as soon as we met them. The system will hopefully be even better by next year, we already have plans to improve it.
I also enjoyed the social events in the evenings. Being welcomed by the early birds at the Bishop's arms (or one of them, as I learned there are at least three bars with that name in Gothenburg) felt good. Seeing all those familiar faces again is always heartwarming. The picnic was way better than the one I organized last year: no mosquitoes, volunteer-hand made sandwiches, and the sunset is way later in Sweden than in France so we had light till we decided to leave. Some of us went to Pelagicore on the evening of the 11th to meet local FLOSS people and present a few quick talks about stuff we do in GNOME. It was a bit disappointing to see so few of them surrounded by GNOME folks, but we still had a great time.
All of this was fun but the main attraction of GUADEC is the talks and this is what I'll be writing about in the next part.
GNOME.Asia 2015, part 3: Indonesia
GNOME.Asia 2015, part 2: the talks